Roof Repair Services in Dallas Forth Worth
Fix problems early and add years to the life of your roof. Start with a free, no-obligation roof inspection, then get a fast quote with quality work and a great warranty.
Or Know more about this service
Trusted roofing repair and maintenance services in Dallas Fort Worth
As a resident of North Texas, you're no stranger to heavy winds and hailstorms. There's also the blistering heat of summer and even ice and snow in winter. Your roof takes all this, shielding you and your loved ones, for many years. Although built to withstand these, your roof's structural integrity gets weaker over time and springs up with leaks, shrinkage, and sometimes standing water.
When you encounter any of these problems, get the best roof repair Dallas Fort Worth offers. Because opting for just any roof repair service can cause more problems with time. A professional roof repair company provides you with free inspections, a warranty, and guaranteed satisfaction. So, you get full value for your money from a contractor that's committed to giving you superior roof conditions.
Doing this on time, immediately you notice the roof damages, means you spend less on repairs. Because ignored damages spread and become unbearable headaches. Roofing Solutions of Texas gives you peace of mind — we listen and work through your needs to find you a lasting solution. You get an expert team that uses the right materials, helps you with insurance, and offers honest estimates. Schedule top-rated, expert-vetted roof repair. If you also need a roof maintenance program, contact us.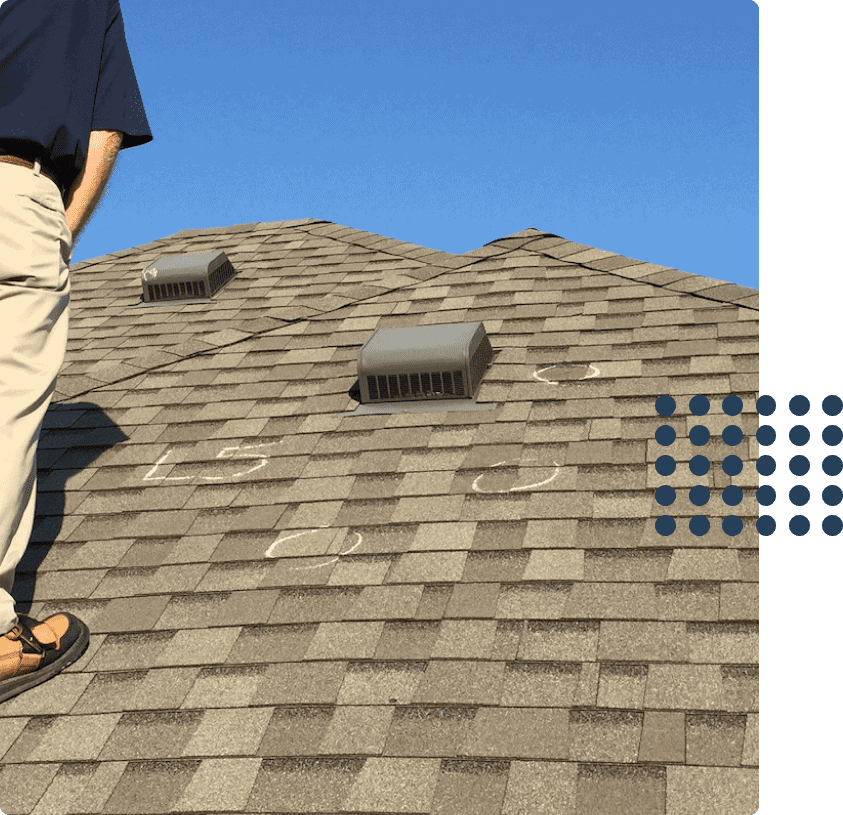 Inspections are free.
Get peace of mind on your roof.
Contact Us
We'll schedule a time to meet and discuss your unique needs for roofing repair.
Planning
We'll inspect and confirm what needs to be done and complete the insurance requirements if needed.
Work
Your roof work is done successfully, and we stick around to ensure you're satisfied.

We now offer easy installments for your deductible.
Frequently Asked Questions
Do you offer emergency repair services?
Yes. We are available for emergency roofing services 24/7 in the Dallas Fort Worth area. We are here to make sure your roof is safe and secure and will be with you each step of the way.
How do I know if I need a new roof?
You can't know for sure without a professional's inspection, but a major sign to look out for is hail and other elements have damaged your roof beyond a point where it makes sense financially to repair it. We will go over every option available to you and allow you to make the best decision for your property.
Do you offer small roof repair jobs?
Yes. Most roofers will not do small jobs, but no matter the size, we are here to serve you. Small jobs or a full roof replacement, we are here to help. 
How long does a roof replacement take?
While each project can vary they can be affected by complexity, accessibility, and weather. However, most roofs are replaced in 1 to 2 days. We focus on efficiency, we even deliver materials the day we start working. We care about your property and do not want to inconvenience you longer than needed.